Sponsors
Platinum Sponsors
CST-Computer Simulation Technology AG
CST-Computer Simulation Technology AG,
Bad Nauheimer Strasse 19, 64289 Darmstadt,
Germany
CST develops and markets software for the simulation of electromagnetic fields. Its products allow you to characterize, design and optimize electromagnetic devices all before going into the lab or measurement chamber. The extensive range of tools integrated in CST STUDIO SUITE® enables numerous applications to be analyzed without leaving the user-friendly CST design environment and can offer additional security through cross verification. CST's customers operate in industries as diverse as Defense, Telecommunications, Automotive, Electronics, and Medical Equipment.
Schmid & Partner Engineering AG
Schmid & Partner Engineering AG
Zeughausstrasse 43, 8004 Zurich, Switzerland
Phone: +41 44 245 9700
E-Mail: info@speag.com
Schmid & Partner Engineering AG (SPEAG) is the leading developer and manufacturer of the most reliable, efficient, user-friendly and advanced experimental (DASY, TDS, ICEy, cSAR3D, DAK, EM Phantoms) and numerical tools (SEMCAD X) for the electromagnetic near- and far-fields. The new SEMCAD X Matterhorn is the most cutting-edge and effective electromagnetic simulation platform on the market. High-performance TDS probes are designed for measurements in the time and frequency domains with phase information covering a bandwidth from 10MHz to 6GHz.


Gold Sponsors


Altair Engineering GmbH
Altair Engineering GmbH
Calwer Str. 7, 71034 Böblingen, Germany
Phone: +49 (0)7031 6208 -0
Fax: +49 (0)7031 6208 99
FEKO is part of the HyperWorks Software Suite from Altair (the most comprehensive CAE solution e.g. for structural optimization, modeling, CFD, NVH, composites and data-management) and is a leading electromagnetic (EM) analysis software suite for solving a wide range of EM problems for a large variety of industries. Applications range from 3D antenna design and antenna placement to Electromagnetic Coupling and Interference (EMC, EMI) analysis, Bio-electromagnetics, 3D RF components, 3D EM circuits, radomes and scattering problems.
ESA
ESA ESTEC,

Keplerlaan 1, PB 299 NL-2200 AG Noordwijk,
The Netherlands
Space is a key asset for Europe, providing essential information needed by decision-makers to respond to global challenges. Space provides indispensable technologies and services, and increases our understanding of our planet and the Universe. Since 1975, the European Space Agency (ESA) has been shaping the development of this space capability.
Huber+Suhner
Huber+Suhner

Degersheimerstrasse 14, 9100 Herisau,
Switzerland
The global Swiss company HUBER+SUHNER develops and manufactures components and system solutions for electrical and optical transportation of data and energy. The company serves customers with cables, connectors, cable systems, antennas and other passive components relying on its expertise in radio frequency, fiber optics and low frequency technologies. HUBER+SUHNER maintains close relationships with its customers in more than 60 countries.
TICRA
TICRA
Laderstræde 34, 2.DK-1201 Copenhagen K,
Denmark
TICRA has more than 40 years of experience in developing trusted solutions for the aerospace industry. The software packages GRASP, CHAMP, POS, SNIFT and DIATOOL are used worldwide, and continuously refined to accommodate the needs of our customers. Last year TICRA added SATSOFT to our portfolio, the tool of choice for communication satellite antenna design, analysis, and coverage planning.
ViaSat, Inc
ViaSat, Inc

1725 Breckinridge Plaza, GA - 30096 Duluth,
USA
ViaSat Antenna Systems specializes in advanced antenna development and fabrication, primarily for mobile satellite communications from L-band to Ka-band. A particular focus is low profile, phased array antennas.
Silver Sponsors


ANSYS Switzerland GmbH
ANSYS Switzerland GmbH

Technoparkstrasse 1, 8005 Zurich,
Switzerland
ANSYS is the leading provider of Electromagnetics, Circuit and System simulation software for RF & Microwave design. ANSYS will demonstrate the latest advancements in ANSYS HFSS™, ANSYS RF Circuit and ANSYS SIwave™, which allow engineers to quickly and accurately analyze complex RF & Microwave systems for design of antennas, RFICs, MMICs and complex PCB. Additionally, ANSYS will demonstrate integrated multiphysics simulation capability through links with ANSYS® Workbench™.
COST Switzerland - SERI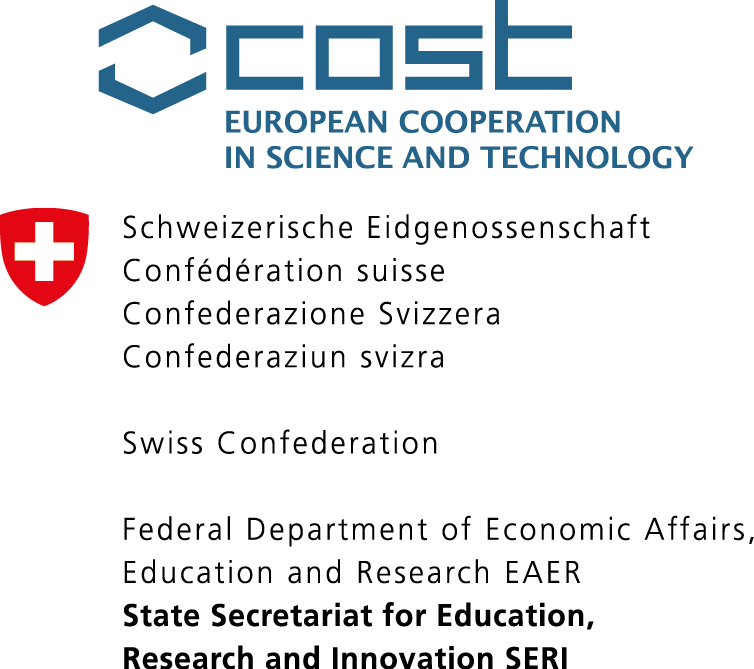 COST Switzerland - SERI -
The State Secretariat for Education, Research and Innovation
Einsteinstrasse 2, 3003 Bern
Phone: +41 58 462 88 82
E-mail: cost@sbfi.admin.ch
The State Secretariat for Education, Research and Innovation (SERI) within the Federal Department of Economic Affairs, Education and Research (EAER) is the federal government's specialised agency responsible for scientific, financial and administrative management of COST activities in Switzerland.


Microwave Vision Group (MVG)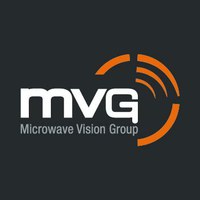 Microwave Vision Group (MVG)
47 Boulevard Saint Michel, 75008 PARIS, FRANCE
Phone: +33 (0)1 75 77 58 50
Fax : +33 (0)1 46 33 39 02
MVG ( Microwave Vision Group) delivers measurement solutions for Antenna, EMC, RCS , and radome testing as well as wireless device certification.We offer full turn-key test systems for both near-field and far-field ranges, anechoic chambers and absorbers, antennas, and positioning equipment. We are dedicated to supporting the Aerospace and Defense, Satellite, Telecom, and Automotive industries and well as academic R&D.
OFCOM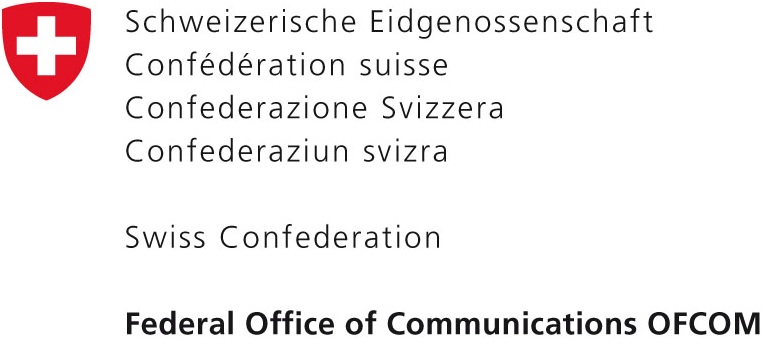 OFCOM - Federal Office of Communications
Zukunftstrasse 44, P.O. Box 252, 2501 Biel
Phone: +41 58 460 55 11
Fax: +41 58 460 55 55
The Federal Office of Communications (OFCOM) deals with questions related to telecommunications, broadcasting and post. In these areas, OFCOM is responsible for tasks relating to regulation and to national authority, in particular ensuring the quality of the universal service and the public service. The Office prepares the decisions of the Swiss government (the Federal Council), the Swiss Federal Department of the Environment, Transport, Energy and Communications (DETEC) and the Swiss Federal Communications Commission (ComCom). OFCOM is also developing international activities.
Bronze Sponsors
IMST GmbH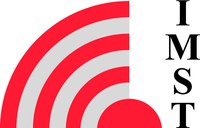 IMST GmbH
Carl-Friedrich-Gauß-Str. 2-4, D-47475 Kamp-Lintfort, Germany
Phone: +49 2842 981-191
Fax: +49 2842 981-199
IMST GmbH is a competence center and professional development house for antennas, high-frequency circuits, wireless modules, and complete communications systems. We provide individualized support to any customer during every phase of product development, from initial consulting to series production. IMST has the added resources of critical partnerships in the commercial marketplace and in the publicly sponsored research sector. The 3D EM solver EMPIRE XPU will be presented which covers nearly all today's design challenges for RF designers, like antennas, passive circuits, packages, waveguides or EMC/EMI problems. Due to its efficient implementation it is possible to model large scale problems with up to, e.g. 1000 million FDTD Cells using EMPIRE XPU on a 24 GByte PC* with a performance of up to 14000 MCells/s. Please visit our booth #20 and have a discussion with our experts.
Coffee Breaks Sponsors
Nespresso
Nespresso